Click Here For Free Bodybuilding Newsletter

Come with me now, and enter the cyberspace 21st Century's maximum zone of serious precision strength training and championship muscle building methodology.

Yes join me, Dennis B. Weis here. I will share with you all the jealously guarded behind-closed-doors secrets and methods of Bodybuilding success which I have learned directly from the top hero's of Physical Culture, Physique Platform Title Winners, and Strength Sports of the last 50 years.

I myself have taken 6,000 heavy smart workouts, and won 'big gold' in the posing and powerlifting arena's.

So come in…you have reached the training, scientific, and guaranteed rapid results database portal of 'The Yukon Hercules'.

On my website, you will find fitness and exercise truth. Plus pumping iron facts to enhance and support your personal training, fitness consciousness and potential for an action packed successful hard-core reality of achievement.

"There is a champion…within all of us, waiting to be released…" "Man, woman or teenager…Let's do it!"

New Programs:

Psycho Intensity Training Monster-Maker Gym Style

Body Fat-Loss Transformation Secrets

36+ Signature Training Winning Edge Workouts

Red-Line Blowtorch Intensity Techniques

Huge & Freaky Muscle Mass And Strength Secrets

24 Bodybuuilding Magazine Articles and Interviews


Yes, bodybuilders built amazing physiques in the days before steroids such as deca durabolin. Find out how!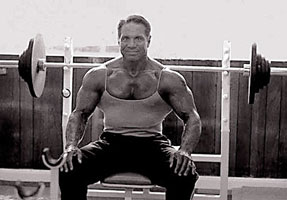 Listen to the Bill Pearl Seminar
Bill Pearl is a prolific writer and has penned such best-selling books as Keys to the Inner Universe, Getting Stronger, and Getting in Shape. You can learn more about these books and other numerous products by logging on to his website: www.billpearl.com .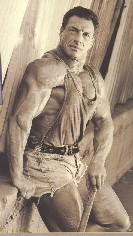 Listen to the Don Ross Interview
Don "Ripper Savage" Ross (1946-1995) was a Professional: Author, Bodybuilder, Strongman and Wrestler. As a bodybuilding author he was first published over three decades ago (1979) in the pages of Iron Man magazine. Since that time he became known to almost every mainstream bodybuilding/physique magazine readership throughout the United States. The magazines that published his articles included and were not limited to Iron Man, Muscular Development, MuscleMag Int'l, and Muscle Training Illustrated.
The credentials of this famous feature writer, investigative sports chronicler, interviewer, and assignment researcher extend beyond the scope of just writing articles, for he was the co-author with Robert Kennedy of the critically acclaimed best-selling book: Muscle Blasting: Brief and Brutal Shock Training 1988, Sterling Publishing, Inc.
As well he authored numerous books under his own name exclusively on all aspects of hardcore bodybuilding training procedures. Two of his stand and deliver books were published by Iron Man Publishing Company in the late 1970s and early 1980s. The titles included: Size, Power and Muscularity and More Size, Power and Muscularity. In recognition of his popular writing accomplishments he was a featured guest on various radio and T.V. talk shows around the country, where he shared his knowledge and experience regarding such issues as bodybuilding and the lifestyle as a pro-wrestler.
As an entering and winning competitor in bodybuilding Don Ross was a 1977 WBBG Pro Mr. America and NABBA Mr. Universe place winner.
During his heyday as pro-wrestler "Ripper Savage", I (Dennis B. Weis) had the opportunity to interview, my very good friend, Don Ross via audio-cassette. Here is the uncut, no frills 'living sound' audio consisting of my serious pro-wrestler questionnaire and "Ripper Savages" no so serious but very humorous answers. Enjoy!!!.
A Story About This Photo. The photo was taken with an instamatic camera at the prejudging of the 1973 AAU Mr. Alaska (where I placed 2nd). The flash from the camera had a negative effect on my physique as it completely wiped out all vascularity in my arms, shoulders, chest and legs and accentuated my obvious lack of a tan. Prior to the prejudging on that same day I had competed and won the 220 class in the State Powerlift meet. I just missed a 500+ squat (no support gear, i.e. wraps or suit) and had a near miss with close to 600 pounds in the deadlift. Upon completion of the Mr. Alaska competition I hurried back to the dressing room, put on my Levi's and T-shirt and entered and placed second in the State Arm Wrestling championships. My bodyweight on that day was 210 pounds at 6' ½" at 26 years of age. I have always enjoyed competition and I figured if I was going to fly from Ketchikan to Anchorage I was going to compete for as many trophies as possible so that was one of my reasons for competing in all 3 events. The other reason was that my preparatory training was a blend of bodybuilding and powerlifting (i.e. powerbodybuilding) so entering all of the events was a natural consequence of that training.
Dennis B. Weis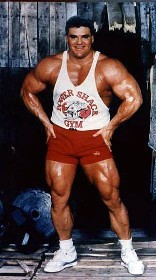 Listen to the Ken Lain Interview
Step Into the Stratospheric Strength World Of An Iron Warrior

Ken Lain was the first power lifter to simultaneously hold world record bench press (his best, a remarkable 722 lbs.) in three separate heavy weight divisions in the USPF. Free-fall through the mind of power-bodybuilding champion Ken Lain as he speaks to you -- personally and frankly -- revealing his winners edge "inner secrets" of how to enter into the Maximum Growth Zone of training and nutrition.

Living Sound Audio (impromptu) Interview With 1990s World Bench Press Champion Ken Lain Conducted by: Tom Banisch (www.powershack.com)

Read more about Ken Lain's conventional power-bodybuilding philosophies at: Secrets of Gaining Maximum Muscle Bulk & Power
Discover what might be the most amazing and powerful UNCENSORED PSYCHO METHOD SECRETS ever created for achieving durable Muscle Mass & Strength Gains quickly!!!
Gain 5-6 Pounds Of Muscle Mass In 14 Days